1. Lay out the fitting to check that you have all the required parts
2. Note each frame should have x 4 corner joiners plus two hanging slides
3. If a complete kit it will additionally have acrylic and backing board as well as a , bevel cut 4 ply window mat board or stick down board plus hanging wire and packing strips.(Wider section of mat faces downwards when assembled )
4. The components will look like something like the below illustration frame and hardware may vary dependent upon the frame selected.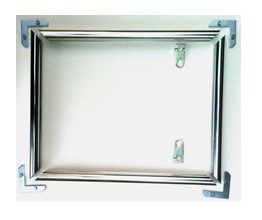 Image 1 – frame, 4 x corners and 2 x Eurohangers
5. With a small screwdriver make up a U shape leaving the top off. ( the artwork sandwich must be slid into the frame slot before you fit the top. Screws may be phillips head or slotted depending on the type of frame hardware.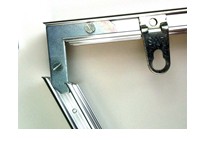 6. Rememberer to slide in the Eurohangers  into the vertical arms of the frame. They can be adjusted later, but if you don't put them in you will forget to and will need to undo the frame again later.
7. If you are using a bevel cut window mat, you hinge your artwork to the back of the matboard. Position the artwork under the window so you have a small overlap all round. You will need to position it so you can attach the supplied acid free tape just on the top, so the art hangs down.
See this section from a Logan video which explains it well.

8. Finally take the acrylic and remove one side of theprotective film and place this perfectly clean side onto the matt and then place this over the backing foamboard and lastly remove the front sticky layer off the acrylic. Keep the acrylic perfectly clean but if it does need to be wiped use a static free cloth. We do sell a speciality  cleaner. You only need to use a tiny amount, but it is the best cleaner available.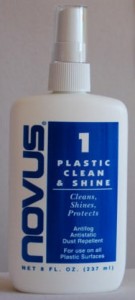 9. Slide this artwork sandwich into the extruded slot of the frame (A) making sure that you have the hangers at the top then pop on the top bar and screw in up tight. This is made easier if you hand the artwork over the edge of a table top as shown.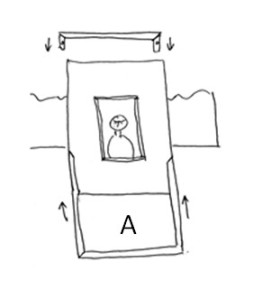 10. If there is any rattle in the frame then jam in the supplied packers until it is wedged tight and will not move about, and then attach the wire leaving about 20 mm of slack as in the image below. Try not to handle the acrylic front and to keep the finger marks to a minimum.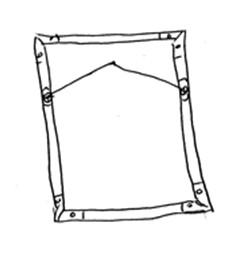 11. Finished!! I hope this helps a little, but if you do have any questions, please just contact us.